Table of Content
SportyBet Nigeria is home to numerous sporting events ranging from football, basketball, hockey, E-sport, and many more. As a reliable and trusted bookmaker, SportyBet provides its players with convenient payment methods along with top-notch customer support. However, in order to take advantage of all of these benefits, you should first sign-up with your telephone number. In this article, we will be talking about everything related to SportyBet registration, logging in, and much more.
SportyBet Login
Betting on sports games is very exhilarating, but the real excitement comes from understanding that you finally received your winnings and are able to withdraw them. Well, the road to this point is not as long as it may seem. Immediately after registering your SportyBet account, you can start enjoying betting on games. But in order to actually start wagering, you also have to sign in. Below you find instructions on how to log in using your PC and mobile.
How to Sign in via Browser
Open the SB website in your preferred browser.
Locate the sign-in fields in the header.
Type in your telephone number and password.
After typing your info, select "Login."
Now you are ready to start making bets!
Immediately after you sign in, you can make your first deposit so that you can easily start betting. Newly-verified accounts receive a 150% bonus on the first-time deposit.
How to Sign in via Mobile App
Android users can get the app directly from the official webpage. Instructions on how to sign in via the mobile app are as follows:
Launch the SB application on your Android gadget.
Locate the login fields in the app.
Type in your telephone number and password.
Once again, select "Login."
How to Sign in via Old Version of the App for Android 4.X
Customers with Android 4.x can also download the app on the official website, under the "download for free" button on the "App" tab. Here are instructions on how to login with the old version of the app:
Launch the application on your smartphone.
Enter your credentials.
Hit the "Login" button.
Done!
SportyBet Registration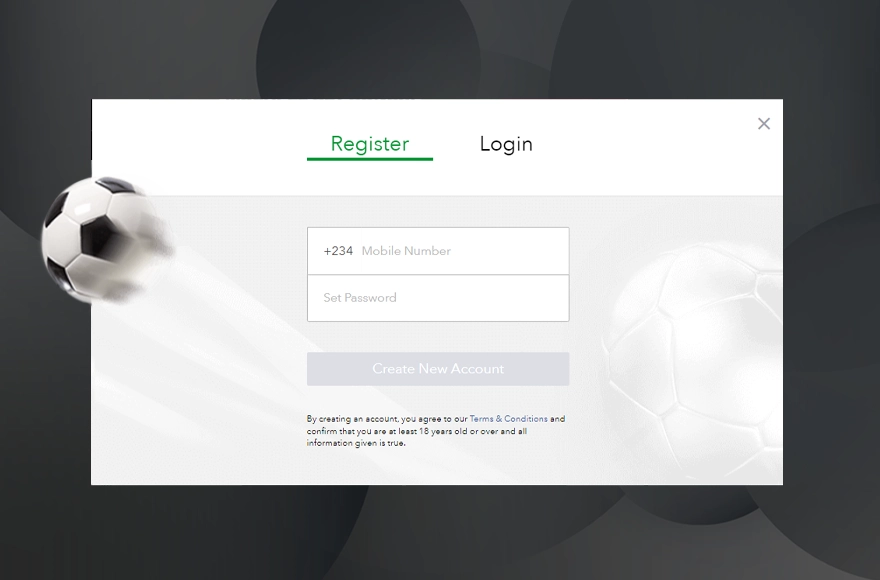 We've briefly mentioned that, obviously, you're required to register before you can actually attempt to login and start using the platform. There's actually nothing hard about creating an account, and we've got a special article about that process called "SportyBet: Sign Up." Read it through if you're not familiar with that topic.
Issues You Might Face While Logging In
In general, players are unlikely to have any issues while accessing the platform. The sign-in process is seamless and bug-free, as long as you have a good internet connection. No matter how great it is, let's take a look at the most common issues in the next sections.
Problem With Connectivity
In case you notice a connection issue while using SportyBet, ensure you have a stable and secure online connection. Try reloading the webpage and your mobile internet; if that doesn't help, try to access a more stable connection via Wi-Fi or wait until the issue with your network is resolved.
Entering Incorrect Details
Players are required to enter their details into the system correctly. If details are consequently entered incorrectly, the player's account may be temporarily suspended. In the event that you forget your credentials, please make use of the "Forgot Password" feature. If you do not recall the telephone number you used to register, you should reach out to customer service specialists.
Deactivated Account
If you see an error saying your account is currently deactivated, do not stress right away. You probably forgot about the "deactivate" feature, which temporarily restricts your access to SportyBet. In order to recover your account, you should click on the "Deactivate/Reactivate" button under the login fields.
How Can I Log out of My Account?
To sign out of your SportyBet account, you should:
Select "My account" while signed-in.
Then select "Log out."
SportyBet Customer Support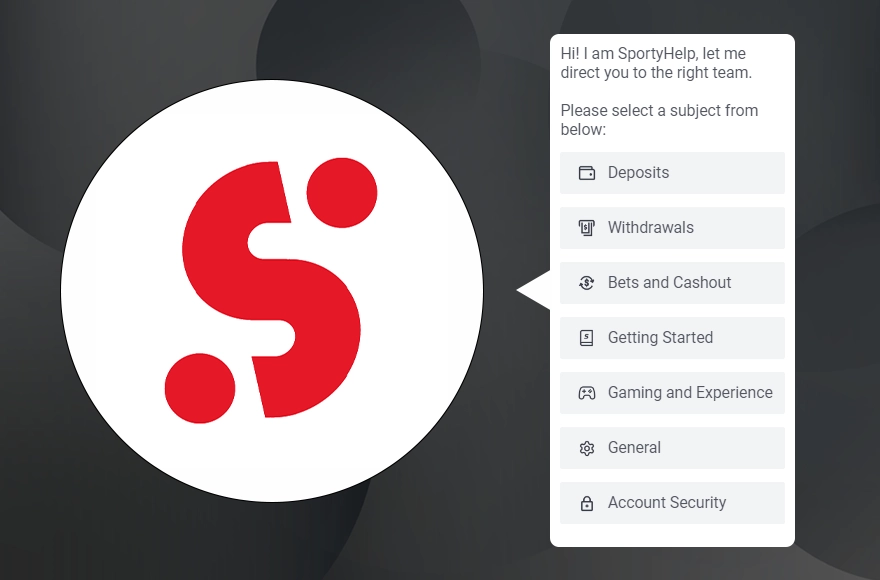 You can contact support specialists for any questions you might have. They will be happy to address your issue and resolve it as quickly as possible. Luckily for you, the customer service works all day long throughout the year, so even if you need assistance late at night, they've got you covered. Here's how you can contact them:
| | |
| --- | --- |
| 📱 Telephone | 07008888888 |
| 📧 E-mail | [email protected] |
| 📝 Facebook | /sportybetng |
| 📮 Twitter | @sportybetng |
Conclusion
As a fast-developing betting company with millions of customers all across Africa, SportyBet Nigeria once again proves its top position in the industry. A home to multiple sporting events where you can pick your favorite sport or team to bet on. Moreover, the bookmaker offers attractive promotions as well as top-notch customer service. We hope we answered all of your questions; if not, please see our FAQ section down below. If you would like to learn more about the bookmaker, check out our article about SportyBet.
And, as always, remember to play responsibly!
FAQ
Why can't I log into my SportyBet account?
We highly advise you to check the section "Issues You Might Face While Logging In" above in this article. It covers all commonly seen issues.
How do I know my SportyBet account ID?
Log in to your account, select "my account," and you will see your ID.
How to unlock my SportyBet account?
If your account has been temporarily or permanently locked, you should reach out to the customer service specialists for further clarification.
How to verify my BVN on SportyBet?
You should access your account and make sure that all personal information is filled out correctly. There should not be empty fields. If you have any issues with this, the staff will be able to help you out.
How to retrieve my SportyBet account?
You can retrieve your SportyBet account by selecting the "reset password" option.
Why is the SportyBet app not working on my phone?
If the SB app isn't working, make sure you are using the latest version of the app. If the problem persists, try deleting and reinstalling the app.
How do I download the SportyBet app?
You can download the SB app directly from the official website.