Table of Content
Considered to be one of the most notable gambling sites in Africa, SportyBet is home to multiple sporting games like football, hockey, esports, and so many more. But is it that good though? This is why in this blog we will be analyzing one of the biggest bookmakers in Africa, and addressing any issues you might face.
Essential Features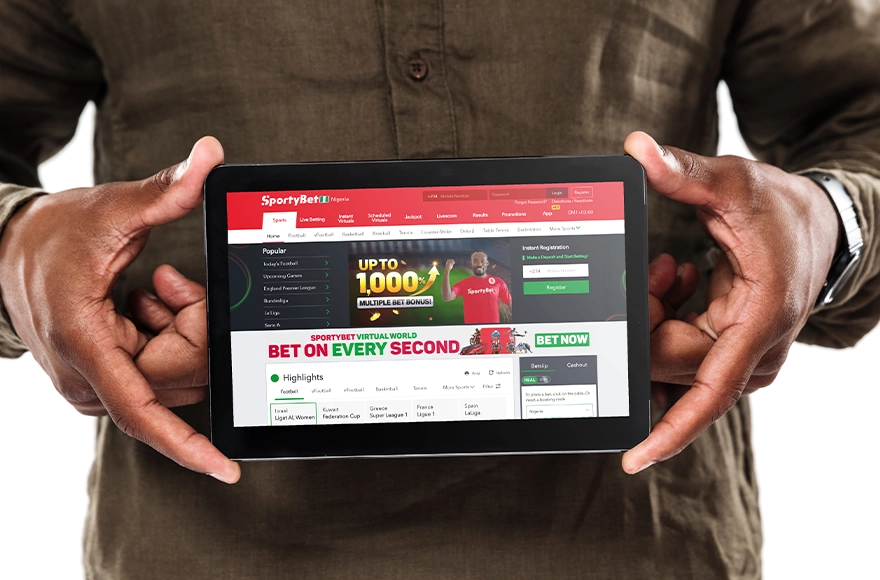 There are so many features that distinguish SportyBet and make it so fascinating, but let's list the most essential features. Apart from offering the best odds around, the bookmaker allows Nigerians the opportunity to select up to fifty events for one bet accumulator. Another feature is the SportyBet Withdrawal. In the gambling sector, the key factor is picking up your winnings, which brings us to the option that enables the company to deliver your prizes within 2-5 minutes after confirmation. Other benefits are:
| Pros | Cons |
| --- | --- |
| Live betting | Lack of iOS and Windows apps |
| Collection of sporting games | Licensed only in certain parts of Africa |
| Customer-friendly layout | No loyalty program |
SportyBet Application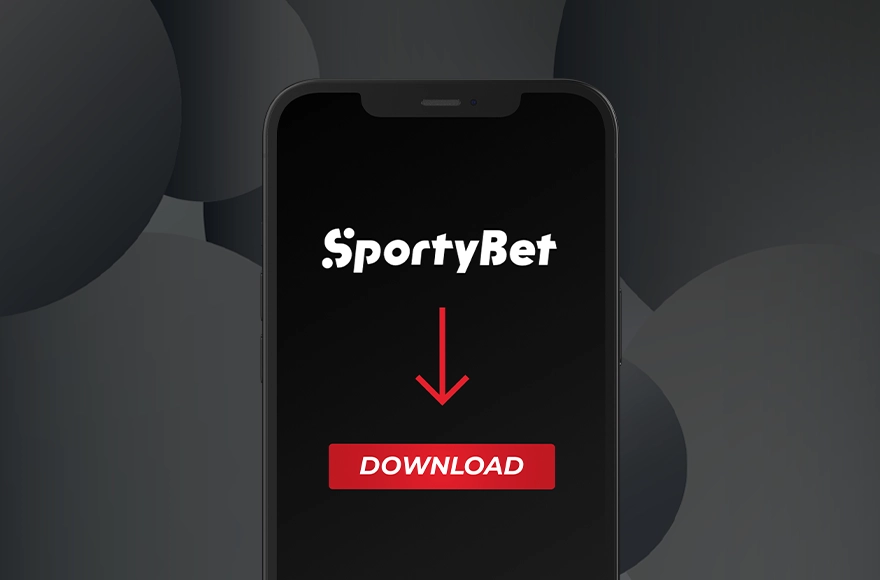 As a licensed bookmaker, SportyBet developed a software obtainable on your mobile. Unfortunately, the SportyBet app is working only on Android phones. Other smartphone users can still join the party by logging in via a web browser. Here is a guide on how to obtain the app:
Go to the SportyBet page.
Select App in the options menu.
Select "Downloadfor Free" in the pop-up tab.
The file will start downloading immediately.
Select Launch as soon as the application has been successfully installed.
Is it Legit and Safe on SportyBet?
SportyBet is officially licensed by the NBLG, which means its activities and operations are monitored and examined by the Nigerian Governing bodies. The technical department has developed an effective security procedure that will safeguard and secure your privacy.
How to Log In?
Signing in to your profile isn't a difficult task as long as you know your way around the mobile app or site navigation. Every bettor needs to grab this skill to guarantee an entertaining gambling journey. Underneath are the instructions for signing in.
Launch the official SportyBet page.
Fill in your telephone digits and password in the header.
Press "Login."
Registration
The SportyBet sign-up process is a simple procedure in Nigeria. All that is needed of you is:
Launch the SB webpage.
Select "Register" in the header.
Fill in your details.
Click the menu, "Create Account."
A SportyBet code will be forwarded for the completion of your registration.
Bonuses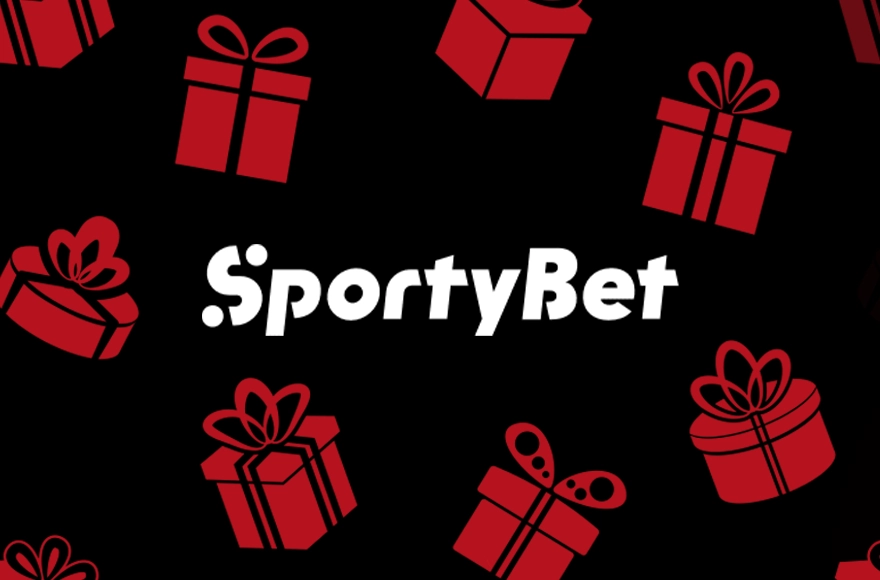 Unfortunately, there is no SportyBet promo presently apart from the welcome bonus you get after signing up. We hope the company will join other African Bookies that are already ditching out exclusive bonuses to Nigerians.
Welcome Bonuses
As a newly verified punter, you automatically qualify for a 150% Welcome bonus when you complete your initial deposit as soon as you finish your registration. To be eligible for this bonus, you must meet certain guidelines:
You are an adult, 18+
Confirm your profile is verified
Process a first payment
Loyalty Program
Unfortunately, SportyBet doesn't promote any loyalty program that we know about yet but, rest assured if anything changes, you'd be the first to know.
Eligible Currencies
SportyBet Nigeria accepts the Naira as its de-facto denomination for transactions but if you are wondering if it is possible to transact with currencies like Dollar or Euro, you can always get in touch with the customer team for additional information.
How to Process a Deposit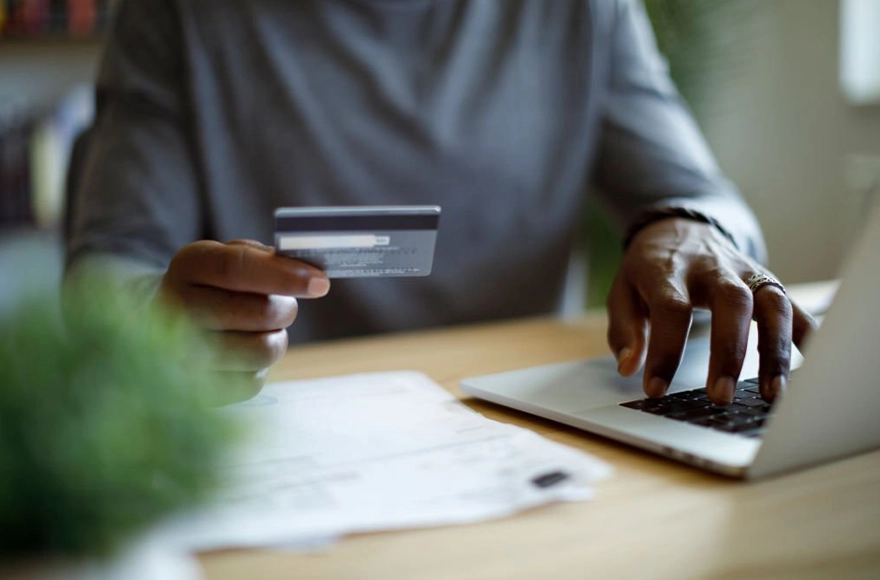 Recharging your account is an easy task because there are multiple means to take into consideration if you're trying to put money in your SportyBet mobile account. The majority of the profiles are funded using ATM cards, or Bank Accounts.
Via Bank Card
Type in the card digits and CVV code.
Enter the right amount.
Provide your PIN and finish the transaction.
Via Bank Account
Fill out personal details, then Select the Deposit menu.
Fill in the required information, for example, D.O.B or OTP.
Finalize the transaction.
Always confirm your details are entered correctly during the processing of your initial deposit.
How to Place a Bet
Proceed to SportyBet's official page
Specify the event(s) you wish to stake on
Set the sum and pick the odds
Now you can confirm your bet
If you select Sportybet multiple bet, you have the chance to generate a unique random code that you can share with your friends.
Betting Markets
As a well-respected sportsbook in Africa, SportyBet has a collection of betting markets on its platform. Which means there is no limit to what you can gamble on. Some of these markets include: both teams to score in 1 half, double chance, U 2.5, goals over 1.5, etc. There is also the opportunity to stake on other events like total freekicks and fouls.
Type of Bets
Single bet: With this bet, you can wager and pick the odds for one particular event, whether it is tennis, football, or hockey.
Multiple: This is a kind of bet where you wager a certain amount of money and pick odds on various games and competitions. Usually, the highest selection is up to 50 games.
System: This bet lets you wager on the combination of selected games. These combinations could range from single, double to triple. Depending on your choice.
Tips on Successful Prediction
We wish we could tell you we have some 100%-correct tips on how to get your SportyBet prediction right, but we don't. Although you can study statistics and previous performances to make data-driven predictions.
How to Make Withdrawals on SportyBet
We understand every punter's dream is to get predictions right and to withdraw your winnings. Compared to other bookies across Africa, SportyBet provides you with your winnings at a faster rate which is why their customers keep growing.
Select the Withdraw menu in the "My Account" feature.
Select the amount.
Click on "Withdraw."
The funds will be deposited into your bank account.
Note: there might be additional charges during withdrawal, these fees are usually for taxes.
Sports Present on SportyBet
Football is the most loved sport in Nigeria, which automatically makes it the hottest on the platform. Other sports like boxing, baseball, сricket, volleyball, and motorsport are also available. Additionally, if you prefer online video games like CS:GO, Dota 2, or League of Legends, you will be happy to learn that SportyBet invites you to wager on eSports as well.
Countries Where SportyBet Is Present
After storming into the Nigerian gambling industry scene, SportyBet has expanded its presence to multiple countries across Africa such as Ghana, Kenya, Uganda, Tanzania, and Gambia. And we hope they will keep on expanding.
Live-Betting and Live-Streaming Feature
The Live bet option grants you the chance to wager on games as they unravel. The odds are significantlybetter and worthwhile during this type of wagering which increases your chance of winning.
Live Streaming
With the Live streaming function, the days of rushing home to watch your favorite team play are past gone. You can now watch certain sporting games and esports games right on the platform. All you need is an internet connection.
Key Benefits of SportyBet Nigeria
There are so many options on offer that Nigerians can take advantage of. Let's break them down one by one.
Cash-out
The cash-out feature permits you to settle for selected outcomes that have been completed if you think the remaining outcomes are incorrect. In this case, you are rewarded with a fraction of the expected earnings instead of the estimated sum.
User-friendly Interface
The platform's UI is one of a kind among its counterparts. Its simplicity and yet demand-crushing design and layout make for an unforgettable customer journey.
Affiliate Program
The SportyBet Partner program was specifically created for individuals who are interested in collaborating with SportyBet. Individuals are invited to fill in the form and become official partners.
Mobile Sports Wagering
For those punters that prefer placing bets via mobile apps, you can get the SportyBet Android app for free on the website page. iOS users can join the party by launching the webpage on any web browser of their choice.
Customer Care
Whatever issue you experience during your interaction with the webpage, you can reach out to the SportyBet support team anytime. The team works around the clock, and they are always eager to render assistance.
Conclusion
SportyBet is a well-admired bookmaker that delivers quality and secure service to Nigerian punters. The protection of customer data is their utmost priority. So you need not worry about its legitimacy.
FAQ
Is SportyBet trustworthy?
SportyBet is a trusted and reliable bookmaker with a license.
How long does it take for SportyBet to payout?
Between 2-5 minutes.
Is SportyBet giving away money?
You can win a bonus when you verify and make a first deposit.
It is a real and legit company.
Who is the owner of SportyBet?
Sudeep Ramnani is SportyBet founder.
What is the largest payment for SportyBet in Nigeria?
The largest payout on SportyBet is around 10 million NGN.
How to bet step by step
Scroll to the page "How to Place a Bet" section. There, we've described it in depth.
Identify the game of your choice, and select the expected outcome.
Your selection will automatically be added to the Sportybet slip.
Enter the amount to stake and confirm the bet.